New Prestige Partner status reflects Pulsant's commitment to next-generation edge solutions
Pulsant is the first company in the UK to achieve Prestige status in the Megaport PartnerVantage programme solely through organic sales and revenue growth. With three strategically located Megaport points-of-presence in its data centres in Milton Keynes, South London, and Edinburgh, Pulsant provides unrivalled network resilience and unmatched flexibility in cloud connectivity, regardless of location, through its nationwide diverse 100Gbps fibre network.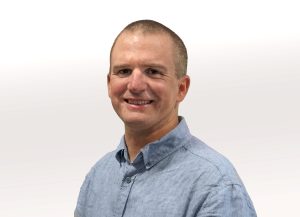 "Achieving Prestige Partner status with Megaport is another significant step in the development of our edge infrastructure platform," says Mike Hoy, Technology Director, Pulsant. Through PartnerVantage we are able to quickly deploy connectivity solutions to bridge the gap between Pulsant and the major cloud providers robustly and securely, leaving our clients free to concentrate on application performance and business outcomes. Leveraging the networking expertise of the local Megaport team allows us to jointly provide the next-generation, low latency edge infrastructure clients need to achieve maximum flexibility, choice, and resilience, along with significant cost savings."
Through the Megaport partnership, Pulsant clients can connect to more than 360 cloud service providers through a single access point, including major hyperscalers Alibaba, AWS, Google Cloud, IBM Cloud, Microsoft Azure, Nutanix, Oracle Cloud, Salesforce, and SAP . Clients benefit from secure, fast, and flexible connectivity across regions, countries, and continents, enabling them to scale their business faster, access new markets, and deliver local services to global clients.
Service providers can use Pulsant's next-generation edge infrastructure to deliver applications closer to their customers, using Megaport to connect simultaneously with other clouds, edge environments and hyperscalers through a single point-of-presence. For Pulsant's enterprise clients, Megaport enables them to keep their legacy applications running on their own colocation infrastructure or to port them across to Pulsant's next-generation edge infrastructure. Enterprises can take advantage of a vast toolset to implement and maximise the effectiveness of hybrid architectures encompassing edge and multi-cloud environments.
Clients such as a cloud-based global wealth management platform already benefit from Megaport's simplified but highly versatile cloud connectivity. The client uses dual colocation at Pulsant's data centres in London and remote line-of-business and disaster recovery (DR) hosting at Pulsant's Edinburgh data centre. Pulsant connects all sites with a high-capacity network and provides 2.5Gbps Megaport cloud connectivity. This tailor-made solution gives this fast-growing wealth management platform a fully resilient infrastructure, fast DR, and the ability to react more quickly and effectively to what its expanding global customer base wants. It has also achieved major economies of scale.