In collaboration with International Data Corporation and Hewlett Packard Enterprise, Pulsant is hosting an Executive Dinner in London this September to discuss how managed private cloud can help those looking to migrate their SAP ERP suite to HANA.

.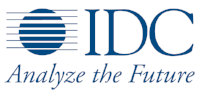 Event details
Date: Thursday 14th September 2017
Time: 6.30pm – 9.00pm
Venue: The Honourable Society of the Inner Temple, London, EC4Y 7HL
With SAP users about to enter an exciting new era of next-generation, SAP HANA-based IT systems, it is important they have a solution in place to accommodate this change. That solution is simple — migrating to SAP Business Suite 4 SAP HANA, aka 'S/4HANA' — but with public cloud, private cloud and on-premises versions available, how easy is it to identify which one is the best option for your business?
This will be the topic of conversation at this year's dinner, which will begin with a champagne reception at 6.30pm and be followed by a delicious three-course dinner. Over the course of the evening we will also be delving into specific questions such as:
What is the business case for migration to S/4HANA?
What are the advantages and the disadvantages of migrating to S/4HANA on cloud?
Can managed private cloud provide the benefits of cloud — but without the risks?
This event is now finished. Please contact one of our team for more information.