Private cloud infrastructure delivers reliability, flexibility and scalability for high-capacity, content-rich, live virtual events.
Cloud, colocation and connectivity expert, Pulsant has been revealed as the 'trusted' cloud infrastructure supplier for WorkCast Corporation, Europe's leading provider of cloud-based webinar, webcasting and virtual event solutions.
Serving over 250 global organisations, including Sony, Elsevier, Pfizer and Ford, WorkCast's award-winning webcasting platform, WebCast Manager, is acknowledged as one of the most dynamic 'live' online event services available. WorkCast switched to Pulsant's Private Cloud solution to scale up its operations in order to accommodate growth rates of 70 per cent per annum and enable strategic expansion into the US.

Using virtualisation and high performance servers, Pulsant is able to provide a high capacity, failsafe and secure hosting environment for WorkCast's cloud based events, which often have to service tens of thousands of attendees, simultaneously.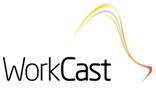 Stewart Kibby, Operations Director at WorkCast, comments, "WorkCast delivers large-scale, live, online events; with rich content and tools that provide more opportunity to re-use events afterwards. Our cloud based, presentation tools provide accessible and dynamic events. Our hosting platform has to reflect these same attributes. After vetting five suppliers we chose Pulsant because it understood our needs and responded with a technical solution, operational and support model that fitted perfectly."
"With Pulsant, we now have a managed cloud platform capable of high loads and effective load balancing – no matter how high the demand. Pulsant looks after everything, from firewalls and resiliency to system monitoring. This allows our internal IT team to focus on what's most important to us – the customer facing Online Event applications and support that make WorkCast's business a success. In addition, as it's a private cloud we still retain total control, full ownership and guaranteed security."
Mark Howling, CEO of Pulsant, comments, "Hosting platforms are imperative to the commercial success of many leading-edge web-based businesses, such as WorkCast. As such we are entrusted to do whatever it takes to keep the business live, optimised and hyper efficient. That means understanding its specific needs, architecting appropriate solutions and consistently delivering support to ensure the best possible experience for WorkCast and its customers."