Award-winning ecommerce company doubles business while reducing infrastructure by 50 per cent.
Cloud, colocation and connectivity experts, Pulsant is delivering flexible and secure cloud infrastructure for Visualsoft ecommerce, a leading ecommerce specialist that creates award-winning websites for online retailers including Jules B, Big Dug, and Lotus Shoes.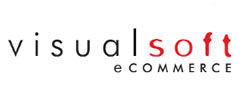 With over 900 live websites, which collectively handle 200 million transactions annually, Visualsoft has grown 200 per cent since switching to Pulsant's Private Cloud. At the same time, it has halved the number of servers required to run its platform – reducing operational and energy costs and freeing up internal IT resources to focus on customer-facing services.
Speaking about the switch to Pulsant, which took place in 2011, Matt Burton, Technical Director at Visualsoft says "Switching to Pulsant has been a beneficial move for Visualsoft as a company, and our clients are also benefitting greatly from this too. We now have access to a much more competitively-priced capacity and increased operational efficiency. In addition, we have improved failover – in the past, if a single server crashed, all the sites on it went down, but now, if there is a server issue sites simply come back to life on another virtual machine. This is vital for our clients where every second counts when a website is down – with no website the businesses' sales, revenue and customer trust is affected instantly."
Burton adds, "We chose Pulsant because there is no restriction on growth – we can add new clients without having to add new servers. In addition, its automatic load balancing has made our platform much more responsive. We can now accommodate peak loads easily, for instance in the lead up to Christmas and during planned promotions. Capacity can also be added to a site really quickly if there is an unplanned sales surge caused by a tweet, celebrity endorsement or media review."
Visualsoft offers a fully hosted solution to ecommerce retailers. All of its sites are built and run on its proprietary VS3 platform – developed and built in house by its thirty strong team of developers. Infrastructure is a core part of its proposition and vital to ensure consistent, uncompromising delivery of its ecommerce sites and services.
"Pulsant understands the importance of its role" according to Mark Howling, CEO of Pulsant. "ecommerce environments are very unforgiving – clients want buyers not visitors. Visualsoft creates one of the best buying experiences possible. It's our job to make sure that this is backed up with 24/7 access, reliable performance and the flexibility to cope whatever the demand. With our Private Cloud solution, Visualsoft has a secure, PCI compliant infrastructure with none of the growth constraints of traditional server environments."