Last week, I had the pleasure of inviting some local Reading-based customers to join me in an Executive Box at the Olympic Torch Relay and Evening Celebration at the Madejski Stadium and my hands were practically bitten off for the chance to be part of it.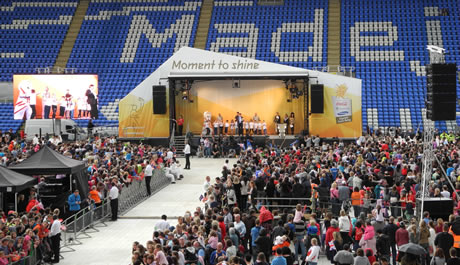 The Olympic flame came to Reading on the 10th July and lit up the Madejski Stadium with a special evening celebration. Reading is one of 66 evening celebration locations across the UK and Pulsant was delighted to invite its guests to share this very special event, which featured a mix of music, dance and acrobatics and culminated in the torch bearer lighting a celebration cauldron. With over 20,000 attendees and coverage by the BBC, ITV, Sky TV and several radio stations, we had the best view of the stadium, being right in the middle, with the added bonus of being provided with a huge Ploughman's platter!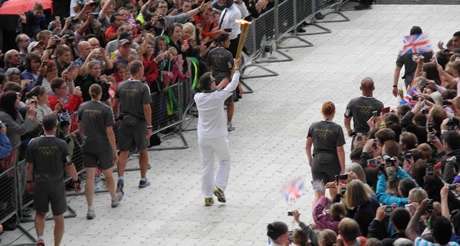 Whilst some of the, errrr, "modern dance and choral music/screaming" was not for everyone's taste, it certainly united us in our laughter. Britain's got Talent Twist & Pulse wowed us with their twisting and pulsating and the local band Young Guns rocked whilst we waited for the torch bearer to arrive. Finally Quentin 'Q' Gunderson, a local charity fund raiser, ran into the stadium to the sound of Chariots of Fire holding his burning torch aloft to the roar of the screaming and clapping crowd. Slowly he moved up to the stage where he valiantly lit the cauldron. It was an amazing atmosphere and we all felt touched to be part of something unique and special. A part of history in fact and one that none of us will forget. A sentiment echoed by Sir John Madesjski himself, who had prepared a speech and had been inaugural in donating the use of the stadium for free.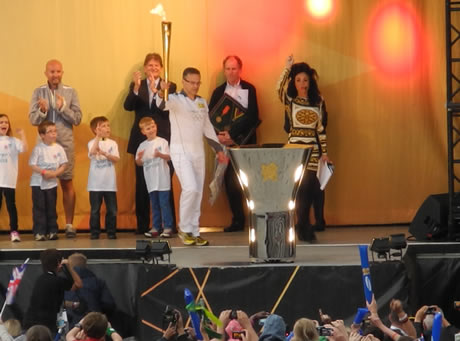 My guests were suitably happy at the end and were very pleased to have been able to attend. All in all, it was an honour for Pulsant to have been there with customers to experience this event. We're all certainly looking forward to the Olympic Games now.