Cloud, hosting and colocation experts Pulsant has joined the Develop Croydon Forum, an initiative promoting the London borough of Croydon, as a full partner. Develop Croydon is an influential organisation which aims to promote the borough as a location in which to invest, work and live. The announcement follows the completion of the first phase of Pulsant's £14 million, three-year investment programme to create a new South London Data Centre Campus at its existing site in Croydon.
Through partnering with the Forum, and taking part in local events including the Develop Croydon Conference, Pulsant is helping to stimulate the regeneration and economic renewal of the borough. The company is committed to encouraging inward investment and collaboration with local businesses.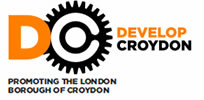 Mark Howling, CEO at Pulsant comments, "Getting involved with Develop Croydon is important for Pulsant and the local business community Develop Croydon supports. By getting involved, and encouraging more organisations to look at the facilities the borough has to offer, we can help establish Croydon as the flourishing business community it is. For example, there are now more than 600 technology and digital marketing organisations based in the borough, making it an ideal location for technology innovators."
Richard Plant, Chairman of the Develop Croydon Forum and a Director of Stiles Harold Williams surveyors, said, "We are delighted Pulsant has demonstrated its commitment to the future well-being of Croydon by becoming a full partner of the Develop Croydon Forum. Now in its third year, the Forum exists to provide platform for businesses with a vested interest in Croydon to positively influence the latest developments in the borough."
The Pulsant South London Campus will make a considerable impact on IT provisioning for Croydon and the surrounding areas, including Greater London. Only 10 miles from London's city centre, it offers secure, resilient and competitively priced, high capacity data storage facilities and ultra-fast connectivity close to the capital's financial and commercial heart.
Once complete, Pulsant's South London Campus will offer over 8,400m² of data centre space in eight separate data halls, supporting a total of 1,680 racks at between 2 and 10Kw per rack. As a dedicated data centre campus site, it also offers on-site technical teams, enterprise class processes and comfortable facilities for clients' IT staff, including; parking, rest rooms, kitchen and facilities, dedicated offices and meeting rooms.
The scale of Pulsant South London allows customers to consume capacity to suit their requirements. Options range from single racks and cages to fully customised private data suites and even dedicated data halls. Customers can consume capacity on either a usage or fixed cost basis and for larger kilowatt (Kw) power requirements, which is traditionally associated with larger wholesale transactions, as such customers can take advantage of Pulsant's flexible terms whilst still maintaining a highly competitive price.
Pulsant also provides additional capacity at ten other strategic data centre locations throughout the UK, including Scotland, Milton Keynes and Reading.