We are pleased to announce that Pulsant has been nominated for the "IT Operator of the year" award in the Green IT Awards 2013. Pulsant was nominated by readers of the Green IT Magazine, so many thanks to those who have nominated us.
If you feel Pulsant are deserving of this award, please vote for us (voting is open until April 26th)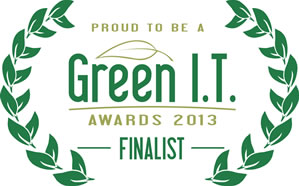 "The Green IT Awards look to showcase and reward the technology, tools and solutions as well as the companies and organisations that have made a significant contribution to improving the IT industry's environmental performance over the past 12 months.
This year we are introducing some new categories to reflect the changes in the industry over the past 12 months, and we will also be inviting project applications to be considered by a panel of Judges for some categories. Of course, many categories were still decided by the most important people of all, you, the readers of Green IT Magazine."
Quote from the Green IT Website