Pulsant – Powering IT, today announced that its Enterprise Cloud and Enterprise Cloud VDC service has achieved VMware vCloud Powered status, illustrating to customers that the company's cloud services are underpinned by VMware's leading virtualization and cloud computing technology, namely VMware vSphere and VMware vCloud Director. A member of the VMware Service Provider Program (VSPP), the Enterprise Cloud and Enterprise Cloud VDC VMware vCloud Powered service delivers a set of cloud computing services across a common platform, supporting the largest set of existing applications and offering distinctive application mobility uniquely available from VMware.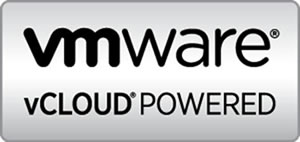 Mark Howling, CEO of Pulsant, states: "We have been delivering cloud solutions for over ten years. What we are bringing to market now is true next generation cloud – it's not just an upgrade or enhancement. Pulsant can truly deliver on cloud's promise of unlimited scalability, total flexibility, quicker access and processing. Our customer trials have recorded a 40-50% increase in speed and 20% reduction in power usage."
"The VMware vCloud Powered program was developed to enable our service provider partners to differentiate themselves and help them bring their enterprise-class cloud services to market in this competitive landscape," said Gavin Jackson, director, vCloud & Service Providers, EMEA, VMware. "We look forward to supporting Pulsant further as it delivers on the agility and performance customers are looking for in the cloud computing landscape."
Customers of Pulsant have the ability to move workloads from their VMware vSphere-based virtualized or private cloud environment to the VMware vCloud Powered service and back again. This application portability is a key differentiator allowing customers to achieve the flexibility and security they need while enabling increased IT agility.
Pulsant sought VMware vCloud Powered validation in order to highlight the expansion of its enterprise-class cloud solutions, while providing the security and agility customers require in their cloud solutions.
As a validated provider, Pulsant can now provide users with enhanced responsiveness and agility, and reduced IT costs through increased consolidation, task automation and simplified management.