Cloud, colocation and connectivity experts, Pulsant is providing enterprise class colocation facilities to Core DataCloud, a leading provider of Data Recovery as a Service for UK mid-market companies.
With its servers now housed in Pulsant's secure data centre in Reading, Core DataCloud is better placed to scale up its competitively priced, disaster recovery and business continuity business. Critically, Pulsant will provide an ideal environment to support Core DataCloud's growth, which has already seen an increase in its data volumes from 20 terabytes to 100 terabytes in 2012.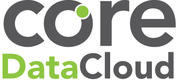 Core DataCloud is one of the first UK companies to exploit EMC Isilon cluster storage system which allows it to provide innovative new solutions to a diverse range of customers that include The Scottish Ballet, the National Theatre of Scotland, CT Homes and the Society of Motor Manufacturers and Traders. Providing an optimised environment for this advanced platform was a prime factor in its choice of Pulsant as colocation partner.
Sharad Saggar, CEO of Core DataCloud comments, "Moving our solutions to an EMC enterprise class platform was a big investment for the company. We needed to support this with the right data centre – one that could not only accommodate our existing requirements but which could provide the rack capacity needed to ramp up our operations as our business grows.
Pulsant not only offered contract flexibility, site scalability and service responsiveness, it also operates to the same ISO27001 standards as our own business and provides a guaranteed safe and secure environment for our servers."
Saggar adds, "Pulsant also monitors the network perimeter and has systems in place to deal with power fluctuations and outages. There are maintenance teams available, if required, who are responsive and always work within consistent time frames. We can rely on Pulsant to provide 'intelligent hands' if we do have any issues."
Core DataCloud's data protection and recovery services run on purpose-built backup appliances unified with cloud storage. Pulsant provides the highly resilient, 100 per cent available operating environment to optimise performance of the company's enterprise class business critical storage platforms. It also provides the security, monitoring services and site facilities which are important to colocation customers seeking a safe and practical location to house their equipment.
Mark Howling, CEO of Pulsant says, "For many colocation customers, like Core DataCloud, it's not simply about providing server space. Their business is built on trust and maintaining service is mission critical. That's why we strive to deliver a consistent, always on operating environment that is designed for efficiency, resilience and optimisation – not only at Reading but at every one of our ten UK data centres."