HP Converged Cloud increases IT efficiency, reduces time to revenuHP announced today that Pulsant has accelerated its strategy to help UK organisations boost IT efficiency by moving to the cloud with an agile, cost-effective HP Converged Cloud solution.
Pulsant, an HP CloudAgile partner, provides IT infrastructure solutions to enterprises, SMBs and public sector organisations on a high-density, high-security platform that spans colocation, managed hosting, managed services and cloud. The HP CloudAgile program extends Pulsant's market reach through access to the HP global sales force and channel partner networks, accelerating time to market with cloud-ready infrastructure and solutions.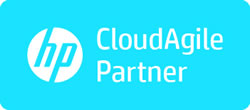 "To meet our customers' growing need for cloud-ready on-demand infrastructure, we needed a reliable high performance, automated cloud platform that delivers enterprise orientated security, high resilience and elastic capacity," says Matt Lovell, CTO, Pulsant. "With this advanced platform, Pulsant can truly deliver on cloud's promise of unlimited scalability, total flexibility, quicker access and processing in a multi-tenanted environment. We have been delivering cloud solutions for over ten years, and what we are bringing to market with HP now is true, next generation cloud. With HP we will be faster, leaner and more powerful than anything we have seen before."
Having already implemented a successful public cloud platform servicing hundreds of customers based on HP ProLiant BL blade servers, Pulsant added HP ProLiant Gen 8 DL rack-mount servers and HP 3PAR StoreServ Storage to create a fully converged infrastructure. Automated and virtualised by VMware vCloud Director™, the new platform delivers the speed, resilience and value to power a refreshed range of cloud services from Pulsant's eight data centers across the UK. Secure, scalable, flexible storage and high performance computing capability simplify deployment and reduce time-to-revenue for Pulsant's customers.
Dual HP 3PAR StoreServ F400 Storage systems with high-speed solid state drives (SSDs) boost Pulsant's data storage performance and availability while reducing data center space and energy usage. Tiered storage ensures that critical data goes into the fastest tier while unused data is automatically moved to lower, less expensive tiers. HP 3PAR StoreServ Thin Provisioning software provides cost-effective application-based replication, protecting the company's IT environment and ensuring business continuity.
Versatile HP ProLiant DL360/380 Gen 8 servers provide the right level of availability for each of Pulsant's business-critical applications, and additional compute capacity can be easily brought online as required.
"CIOs today need to do more with less, and we are seeing more organisations looking to take advantage of cloud to quickly and easily deploy the applications that drive growth," said Michael Clifford, cloud director, HP UK&I. "HP Converged Infrastructure delivers enterprise-grade performance and massive scale, helping to truly set Pulsant apart."