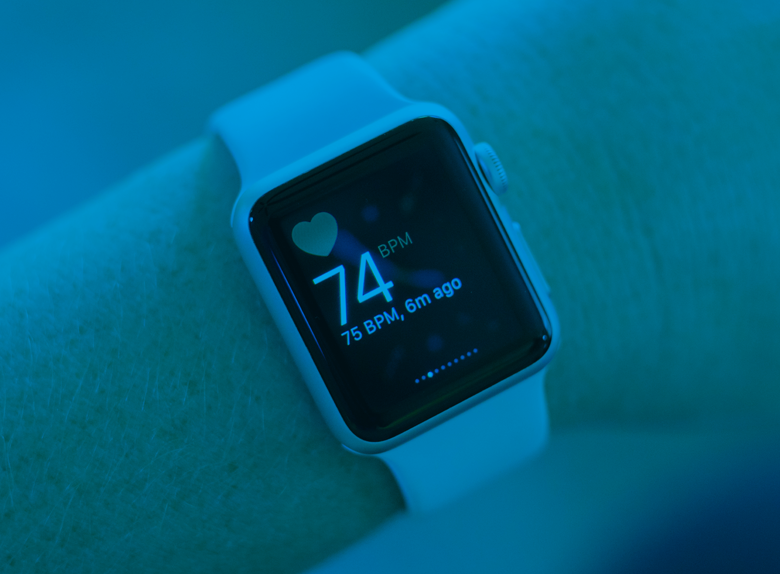 Gone are the days of merely being able to see your GP by enduring a long wait for an appointment where surgeries invariably run late. Now is the time where technology brings the doctor to you.
Seeing my GP has always seemed like…..effort! You have this stereotypical image in your head of an awkward conversation over the phone where you have to justify your reason for needing to take up some of your GP's day. Nonetheless….Nobody likes to endure an awkward conversation and telephone queue in the morning.
This is soon followed by more waiting in the surgery complete with uncomfortable seats and out-of-date magazines. Then, as usual, your GP's clinic is running 15 minutes late and you have a meeting at the office fast approaching.
Now take into account the view point of the elderly — they have to endure all of this plus a number of other factors, like how do they get there? Bus journey? Drive? Neighbour? Taxi? And how do they get home?
This is just one problem with care in the community. However, by harnessing the latest technologies, applications, medical equipment, wearable devices and, indeed, the Internet of Things (IoT) we can take care even further into the community. And literally into our front rooms.
How do we do this?
Mobile Devices
Now we can arm our care workers and nurses who are out visiting patients in the community with connected mobile devices. Nurses can take a patient's vital signs and record them on a tablet. This information will then be synchronised with the patient record when that device next has Wi-Fi connectivity. This reduces the burden of carrying paper notes and reduces the chances for human error in terms of misplacing notes and confusing patient data. This directly results in an improved patient experience and more efficient care workers.
Wearable Tech
Devices such as wearable heart monitors and blood pressure monitors are increasingly more affordable and more commonplace in terms of usage by the public. As a result, GPs are now able to use this information to improve the effectiveness of treatment and advice given to their patients. If we take the example of the wearable blood pressure monitor, IoT can help the GP understand how a patient's blood pressure changes across a given period time. So whereas before a patient would need to return weekly to have their blood pressure checked at the physical GP practice, it can now be monitored remotely across a given period of time and with higher frequency.
This data then allows the GP to look at its fluctuation over, for example, a month and build a more dynamic picture of how it changes over a period of time — thereby empowering the GP to make more accurate decisions around levels of prescription drugs needed and advice given about the patient's lifestyle choices. The ability of wearable devices to increase the GP's view of a patient's condition without them physically being there, reduces pressure on the GP, lowers the impact that condition has on the patient's life (in terms of repeat check-ups) and increases the value of each physical face-to-face appointment.
Online video consultation/telemedicine
Mobile applications, video conferencing and tablets now make it possible for healthcare services to provide GP and hospital consultation via applications like Skype while the patient is at home. The advancements in wireless apparatus such as peak flow meters, blood sugar level readers, heart monitors and blood pressure monitors all mean that the GP can remotely examine patients with pre-existing health problems through these mobile devices, effectively taking care back out into the community which public sector organisations are ever striving to do.
An example of this type of service can be seen in Sign Health's – Interpreter Now application. This is one application that provides a 999 service to deaf people within our society. The application works by a user logging into the app and doing an only-video consultation with a trained sign language interpreter who will then log the call with the appropriate NHS service, which enables deaf people to register 999 calls in a much easier and reliable way.
This demonstrates how online video consultation can improve the patient experience, as well as their feeling of security that in the event of a medical emergency the seemingly simple task of asking for help is now very possible.
Integrated healthcare devices
The ability of medical devices to communicate with one another will clearly provide benefits around analysis of information and ultimately the ability to more accurately diagnose and treat illness. But also machines don't forget so the risk of human error is dramatically reduced. As a result, if you invest in mapping the various different patient pathways and symptoms and combine the result of multiple tests and examinations and analyse that data, you can create meaningful diagnosis. This automation and ability to draw on a wider knowledge base (cross-sharing of research between NHS Trusts as one example) can save doctors time in terms of reaching the appropriate treatment plan and indeed improve the patient experience through getting to a treatment that works for them more quickly and efficiently.
To Sum Up…….
IoT has the ability to deliver real benefit to healthcare organisations especially in the community. It will allow us to reduce human error and, as a result, risk to patients and the organisations treating them. We can also see the benefits to patients in terms of their journey through to successful treatment and the continuous management of long-term illness. However, there are still large safety concerns around the concept of the IoT and the secure use of highly sensitive data. As more devices send multiple information streams across our networks, does this open up opportunity for it to be misused?
This is a challenge that has to be overcome to enable us to harness the advantages of IoT in healthcare. However, once we have, the advantages will be hugely beneficial.