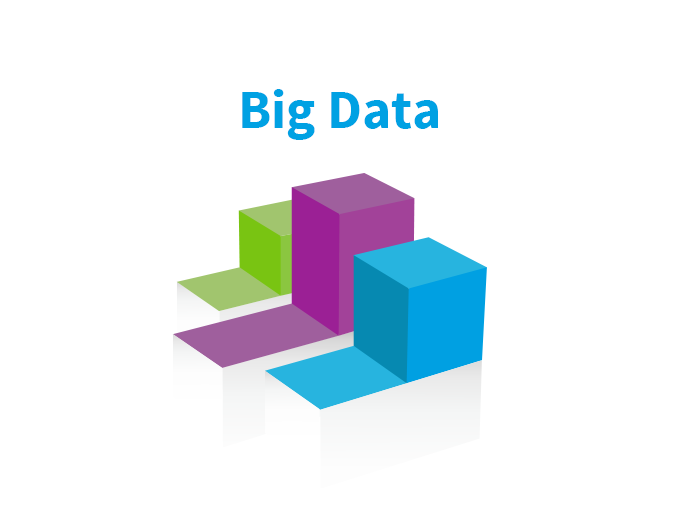 The crowd chatter about big data is becoming deafening, but is it hype, or is there more to it?
All businesses need to grow in order to sweat their investment capital. Generally speaking, you need to balance the attributes of agility, quality and cost, in order to maintain and gain customers and to drive growth.
This has generally been true since the beginning of time, and until now, all businesses could do was build and fine-tune repeatable processes based on macro market intelligence.
Big data however, makes it possible to drive agility, quality and cost, based on micro market intelligence which can be extremely compelling.
Let's take a use case example of a bank, where it's all too easy to assume that the customer is happy with your service as they haven't complained. They are transacting as normal, costing you very little to provide the service as they never enter a branch and they always use online self-service resources. They have quite a bit of cash on account, which you are lending to other account holders with a strong return, so everything is rosy.
So what if your market intelligence had enough granularity to spot that your customer just googled 'best current account provider'? Do you care that keeping them may only take a quick phone call, whereas replacing them would cost hundreds of pounds finding a new customer, performing credit checks, validating their identity, producing and posting a bank card and so on?
Take another example in the media sector. What if you could judge the taste and thoughts of each individual customer, and present them with compelling media offers and services in the right format at the right time so that they couldn't fail to be impressed by the service you provided?
Big data is about blending vast qualities of unstructured data from many disparate sources such as Facebook, Twitter and Google, as well as your own data puddle to make business sense of it.
The resulting data lake becomes compelling, with the right analytics tools and methods.